Aston Martin V12 Vantage S
Aston Martins minsta modell, Vantage, fick för fyra år sedan ett till motoralternativ jämte V8:an. En tjock V12:a klämdes ner i fronten och den redan potenta lilla racern blev ett monster. Nu är det dags för modellen att ersättas men tro inte att Aston Martin väljer att byta ut den fantastiska motorn mot något med hälften så många cylindrar och turbo istället. Nej så jobbar inte britterna. Istället rullar de ut en ännu värre version av V12 Vantage som får tilläggsnamnet S.
Motorn behålls alltså vilket innebär tolv cylindrar och en litervolym på 6.0 liter. Effekten vrids upp med 56 hästar och den nya siffran är nu istället 573. Vridet ökas från 570 Nm till 620. Till motorn kopplas en sjustegad låda som kallas för Sportshift III och som är en vidareutveckling av den som sitter i V8 Vantage S. Ingenjörerna har bantat lådan med hela 25 kilo och stoppat i en del teknik hämtat från Aston Martins FIA GT-bilar. 0-100 km/h ska avklaras på runt fyra sekunder och toppfarten 330 km/h. Det gör att V12 Vantage S blir Astons snabbaste bil om man bortser från den mycket exklusiva One-77.
Förutom mumsigare motor har man utvecklat ett helt nytt avgassystem som är lättare, och som garanterat låter lika trevligt, eller trevligare än tidigare system. Servon ska också vara snabbare och det finns tre olika körprogram att ställa in, normal, sport och bana.
Pris och tillgänglighet har inte annonserats än. Men drömma kan man få börja göra redan nu.
astonmartin.com
Garaget, Bilen,
Aston Martin, V12 Vantage S, officiell, effekt, sport
Via Teknikens Värld
Ingen video laddad. Detta kan bero på adblocker.
Försök igen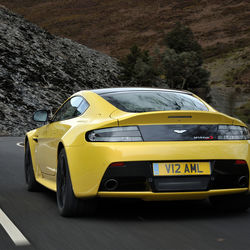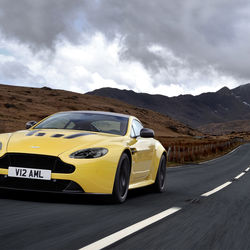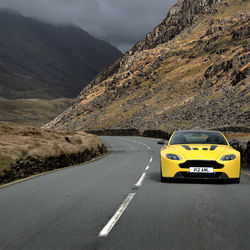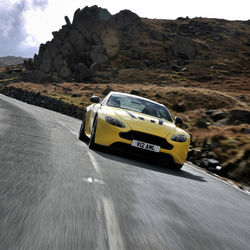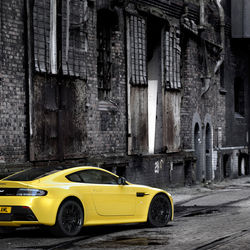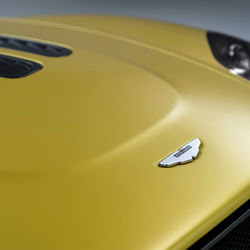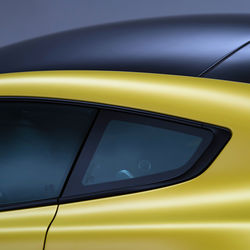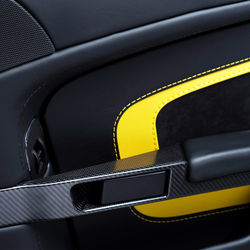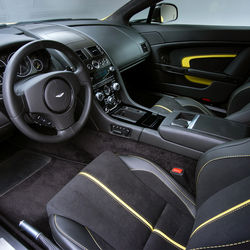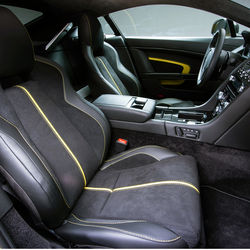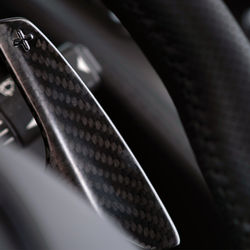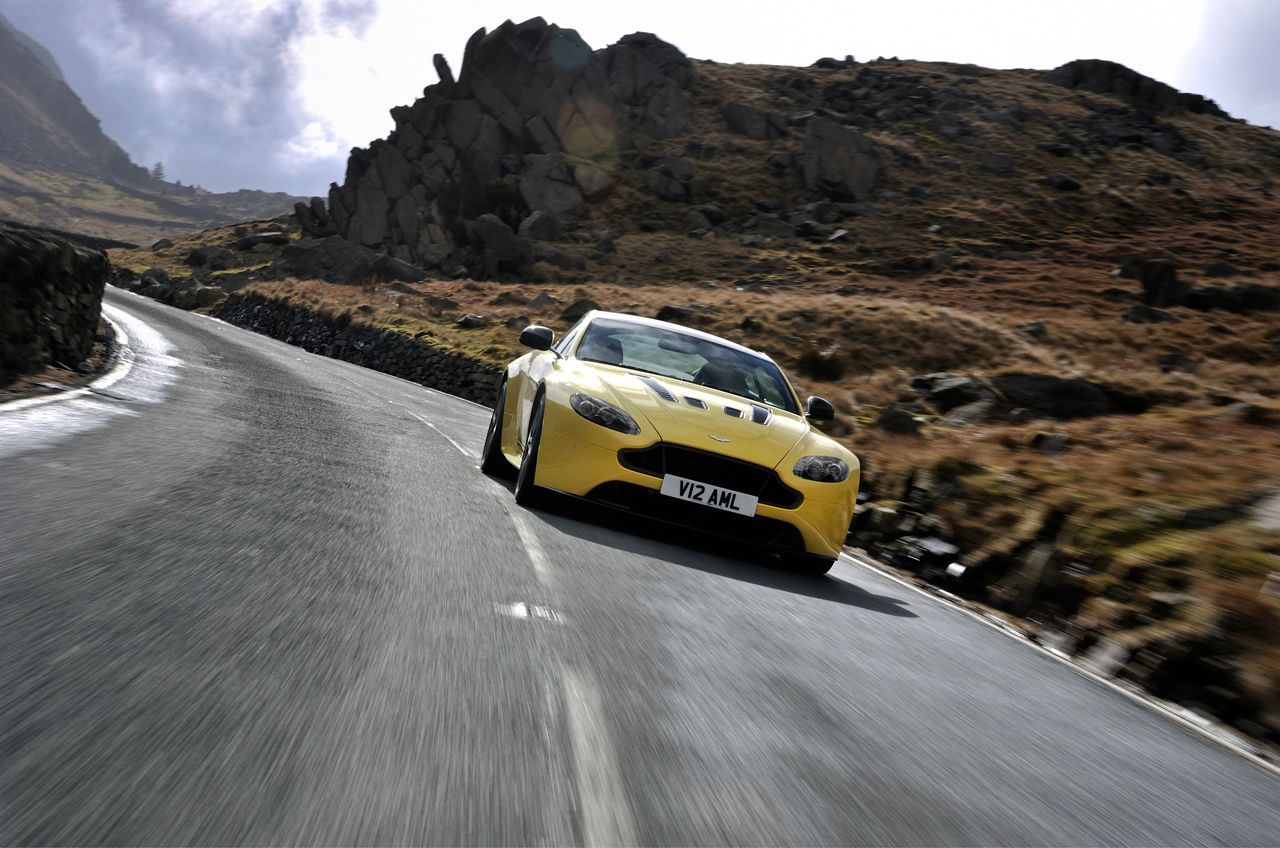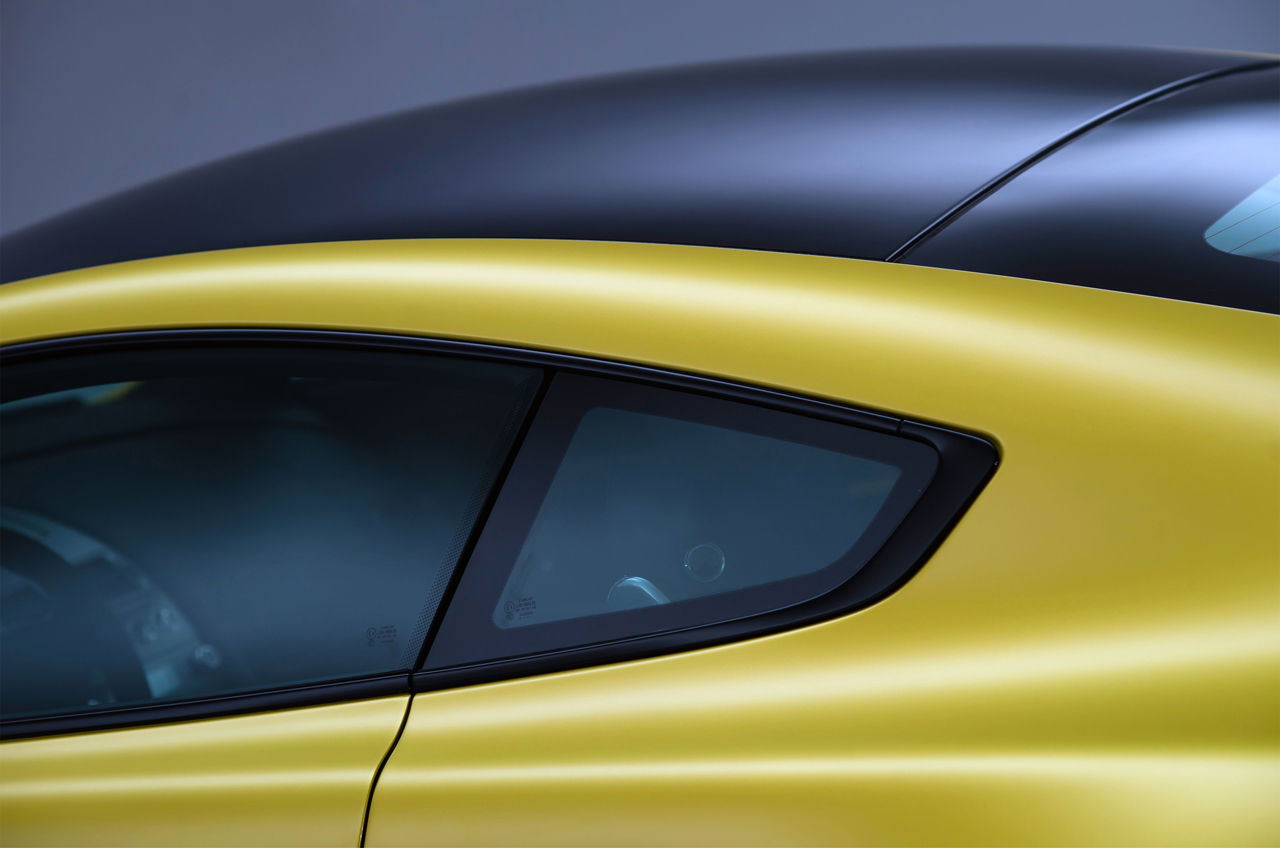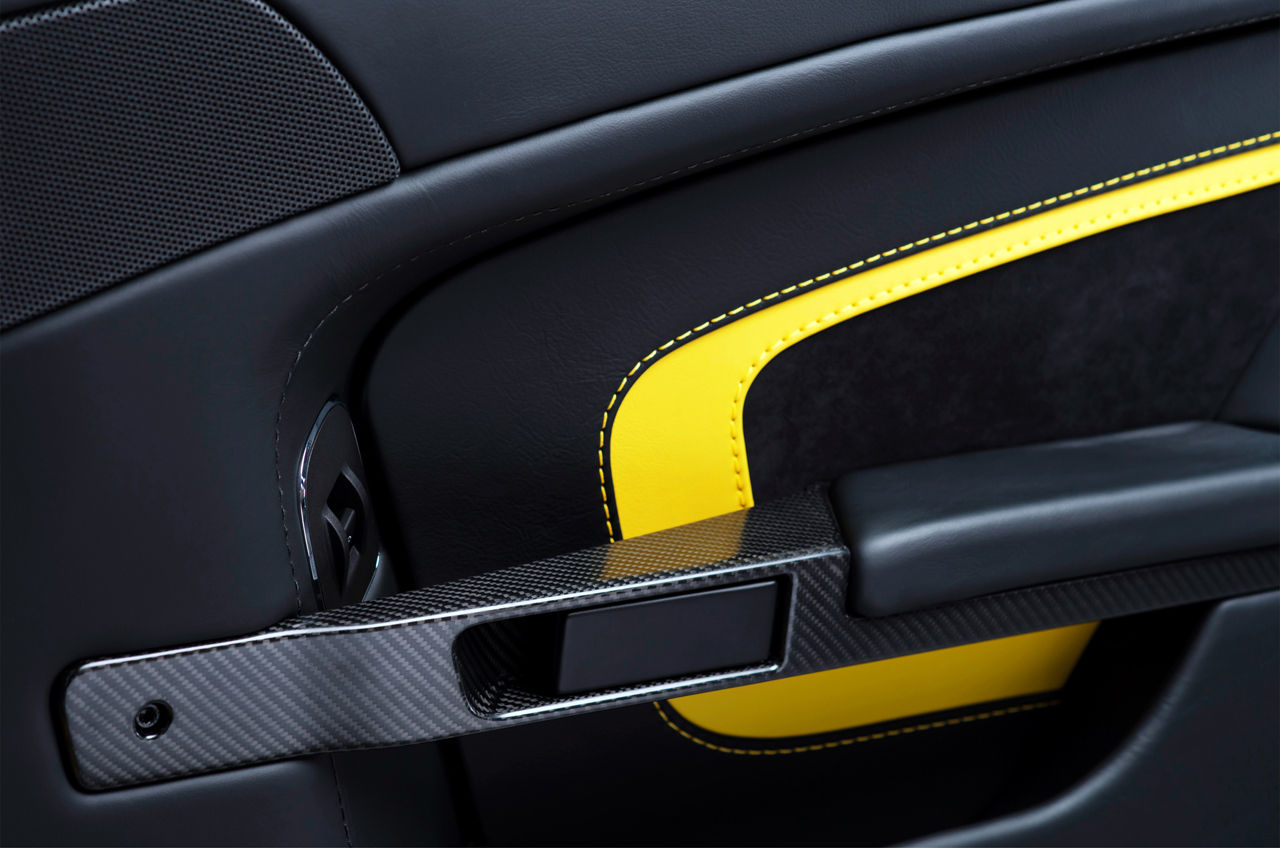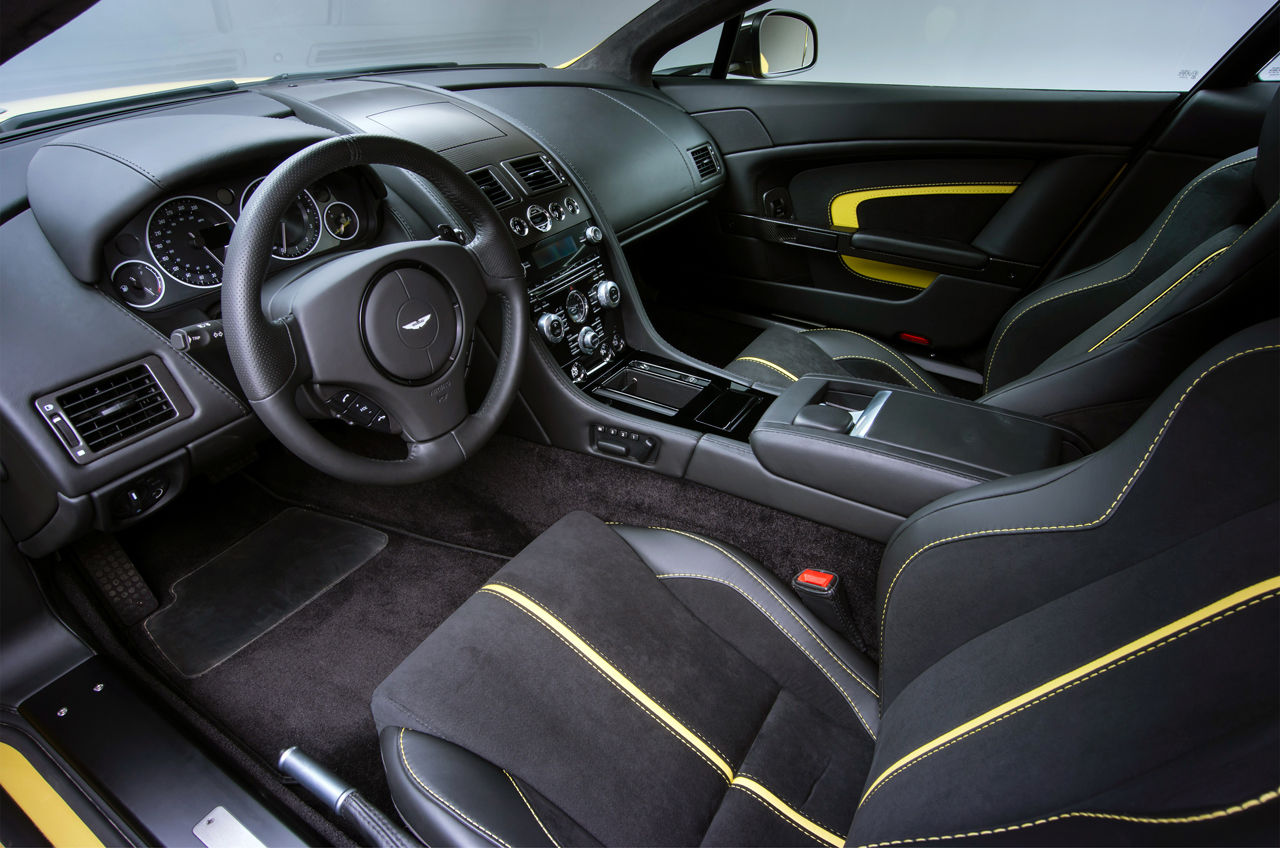 Visa Pressmeddelande
V12 Vantage S: Aston Martin takes Vantage to extremes

· New AM28 engine generates more power than ever: 573 PS at 6750 rpm
· Debut of new seven-speed Sportshift™ III AMT transaxle
· Top speed climbs to 205 mph

Aston Martin is taking sports car performance to extremes with the announcement of the new V12 Vantage S.

The new car replaces the outgoing V12 Vantage in markets around the world and, with the exception of the One-77 hypercar, arrives as the fastest road-going Aston Martin yet offered.

Providing the most visceral yet engaging sports car experience in the British luxury car maker's current range, the new V12 Vantage S delivers exceptional sporting agility underpinned by admirable long distance refinement.

Equipped with the new 573 PS Aston Martin AM28 6.0-litre V12 engine, featuring latest generation Bosch engine management, the car is capable of reaching 205 mph.

Peak and low rev torque improves appreciably, too. With 620 Nm available at 5,750 rpm – up from 570 Nm previously – the V12 Vantage S is not to be found wanting. Crucially, too, low rev torque – measured at just 1,000 rpm – leaps from 440 Nm to 510 Nm. This serves to both flatten and fatten the torque curve, thereby significantly improving driveability.

Aston Martin Chief Executive Officer Dr Ulrich Bez said: "The new V12 Vantage S is, simply, pure Aston Martin. It is extreme in its nature yet truly timeless in its design language.

"Learning from our successes on the track feeds the development of this type of car and I'm proud to launch such an exciting sports car in this, our centenary year."

Race car technology runs right through the DNA of the V12 Vantage S with, for instance, CNC machined combustion chambers and hollow cam shafts just two examples of track technology feeding through to the road.

Another clear example is the new car's new gearbox. The Sportshift™ III AMT (automated manual transmission) is a major development of the automated manual gearbox that appears in the current V8 Vantage S.

Designed and engineered to exploit the full sporting potential of the V12 engine, the new Sportshift™ III hydraulically actuated automated manual transmission provides motorsport-style paddle shift changes for optimum performance delivery and efficiency. The unit is also appreciably lighter than the outgoing six-speed manual gearbox – saving 25 kg.

This race-derived and motorsport proven technology – used routinely in Aston Martin Racing's race-winning Vantage GT4, GT3 and GTE competition cars – provides for great driver control with only milliseconds of torque interruption and delivers precise and swift gear changes.

The Sportshift™ III transaxle, from transmission experts Oerlikon Graziano, joins an extensive array of new sport- and track-focused developments that ensure the V12 Vantage S is fully equipped to exploit the huge performance potential of its 6.0-litre naturally aspirated AM28 engine.

The debut of three-stage adaptive damping – another 'first' for the Vantage family – allows the driver to more precisely tailor the car's dynamic character. 'Normal', 'Sport' and 'Track' modes provide a broad swathe of dynamic performance that can be tuned to better suit the driver's requirements. The system also governs the level of power steering assistance offered.

Working alongside the extended adaptive damping system is a 'Sport' mode, controlled via a button on the centre console, that alters throttle response, gearshift speed and timing, and exhaust note to, once again, tune the character of the car to the driver's requirements.

A whole new exhaust system – derived from that of the One-77 hypercar, no less – is lighter, smaller and, crucially, even more sonorous than that of the outgoing car.

The ZF Servotronic power assisted steering is new, too. With a quicker 15:1 ratio, it is linked to the adaptive damping button and offers two-mode steering assistance designed to best match the 'Sport' or 'Normal' settings generated by the Adaptive Damping System.

Pure power, beautifully presented

The V12 Vantage S has been restyled to reflect is position as the flagship of the new Vantage range.

Most noticeable, perhaps, is the car's grille that does away with the famous aluminium vanes – replacing them with a new carbon fibre arrangement that also includes sporty black carbon fibre or titanium silver mesh. Created to maximise airflow to the V12 engine, the new grille is inspired by that of the remarkable new CC100 Speedster Concept, nicknamed DBR100, which debuted at the 24 Hours of Nürburgring earlier this month and signals a new era of Aston Martin design language.

Other clues that single out the car as new include the debut of new lightweight forged alloy ten-spoke wheels, and a subtle yet distinctive exterior graphics pack that includes black painted roof and part-painted boot panel.

The new V12 Vantage S of course retains the same compact proportions and muscular stance as its predecessor, while features such as the pronounced bonnet vents and flared wheel arches underscore its sporting abilities.

Inside, as out, the new car has been styled to reflect its powerful nature. New-style seating with Sport and carbon fibre Lightweight seat options, revised stitching and welt detailing, two leather grade options – Luxmill and semi-aniline – plus the possibility to include Alcantara, present V12 Vantage S buyers with an exciting array of trim choices.

The optional Carbon Fibre Interior Pack, which adds the material to the car's facia and door pulls, plus the availability for the first time in a V12 Vantage S of black pedals, further enhances personalisation options for those in search of a truly bespoke sports car.

Dr Bez added: "The new V12 Vantage S is our most extreme Vantage to date – engineered to bring race car performance and technology to the open road.

"It is our most powerful engine in a beautifully tailored suit. It is elegant, yet brutal, and it is at the same time easy to control. It has everything that sums up Aston Martin: power, beauty and soul!"
Aston Martin hintar om ny V12 Vantage
Men vad exakt är det som är nytt?
Alldeles nyss skickade Aston Martin ut den här mystiska videon som avslöjar att de har något nytt på gång. Det är inte cab-versionen (Volante på Aston Martin-språk) av nya Vanquish utan något helt annat. Vi vet inte exakt vad det är men någon form av V12 Vantage måste det vara i alla fall, med tanke på bilens form och huven med de fyra lufthålen. Kanske en specialversion med ännu mer effekt och motorn från Vanquish? Kommer snart säger Aston Martin, men när det blir får vi heller inte reda på för tillfället.
38.6°
0
157kg
0

Bobby Green
ons. 29 maj 2013, 10:56